According to the different friction properties, bearings can be divided into rolling (friction) bearings and sliding (friction) bearings. It is obvious that rolling bearings must have lower friction resistance, faster starting, and higher efficiency than sliding bearings. This is the advantage of rolling bearings.
Compared with the sliding bearing, the rolling bearing has a larger radial size, poor vibration damping ability, low life at high speed, and loud noise. This is its disadvantage.
The shape of the rolling elements is not limited to balls, but also cylindrical rollers, tapered rollers, stranded rollers, and the needle roller on the right in the figure above. According to the different rolling elements, rolling bearings are divided into ball bearings and roller bearings. When the other conditions are the same, the roller bearing operates flexibly and has a high speed, but the load-carrying capacity is relatively low; the roller bearing does not operate as flexibly as the ball bearing but has a high bearing capacity and strong impact resistance.
The most basic structure of sliding bearing is divided into bearing pad and journal. This is the essential difference between sliding friction and rolling friction (one is point contact and the other is surface contact), which also has essential advantages and disadvantages.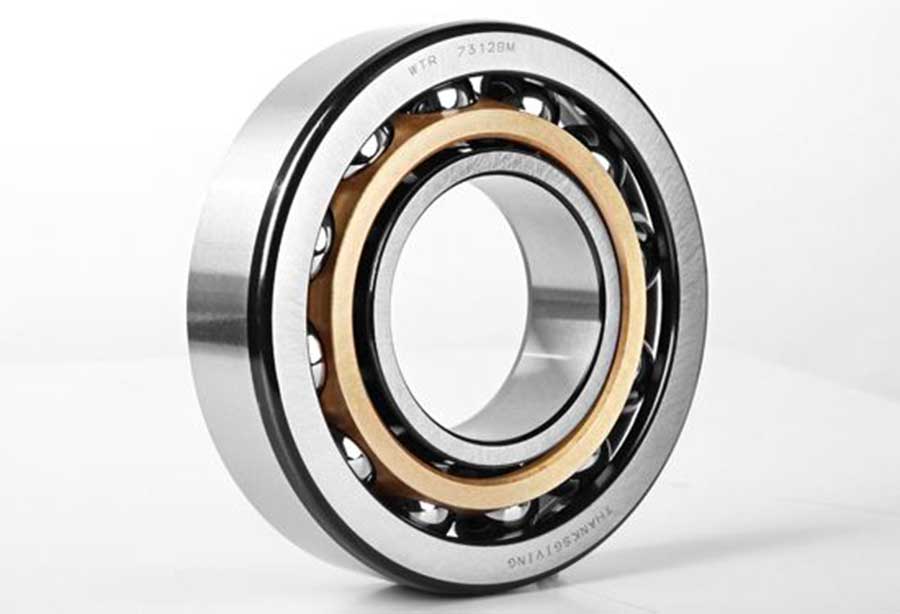 advantage:
1. High carrying capacity; (reason for large contact area)
2. Simple structure, easy to manufacture, process and disassemble;
3. Good impact resistance and good vibration absorption performance, stable operation and high rotation accuracy.
Disadvantages:
1. The maintenance is complicated, and the requirements on lubrication conditions are high;
2. Boundary-lubricated bearings, large friction and wear. (This is also a disadvantage of large contact area)
In summary, the use of sliding bearings is high-speed, high-precision, heavy-duty, and there are machines with low-speed impact. In addition to this, rolling bearings are widely used in most applications. For more info click here: Roller bearing manufacturer & supplier