NK series-heavy duty needle roller bearings
Product Detail
Parameters
Feedback now




Heavy duty needle roller bearings are bearings with a low sectional height and large load ratings. The outer ring has high rigidity and can easily be used even for light alloy housings.
Product Name:

Heavy duty needle roller bearing

Structure:

NK NKS

Heavy duty needle roller bearing without inner ring

NA49 RNA49

Heavy duty needle roller bearing, 49 series

NA69 RNA69

Heavy duty needle roller bearing, 69 series

NKI NKIS

Heavy duty needle roller bearing with inner ring

NAO RNAO

Heavy duty needle roller bearing of outer ring without flange

NAV RANV

Heavy duty full complement needle roller bearing

Heavy duty needle roller bearings have a machined and ground channel-shaped outer ring with a complement of needle rollers retained and guided by a cage. The thick outer ring provides maximum load capacity and shock resistance with a relatively small radial cross section. With the high-strength cage retaining and guiding the rollers, this design provides high speed and lubrication retention capability. The assembled G2 grade needle roller has a diameter variation of less than 2μm in groups. In addition to fully loaded needle bearing, all adopt high rigidity cage, which can correctly guide the needle parallel to the axis.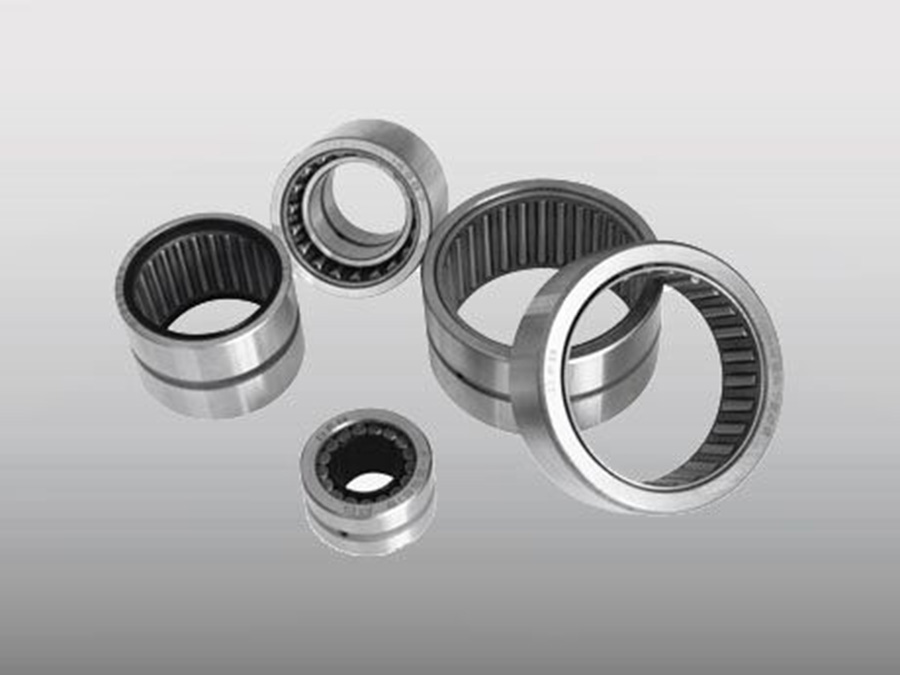 These bearings can be used under various conditions such as heavy loads and high-speed or low-speed rotations. In addition, there are bearings with and without an inner ring. They are applied in automobile steering gear, air conditioner compressor, textile machines, engineering machine, power tools, etc.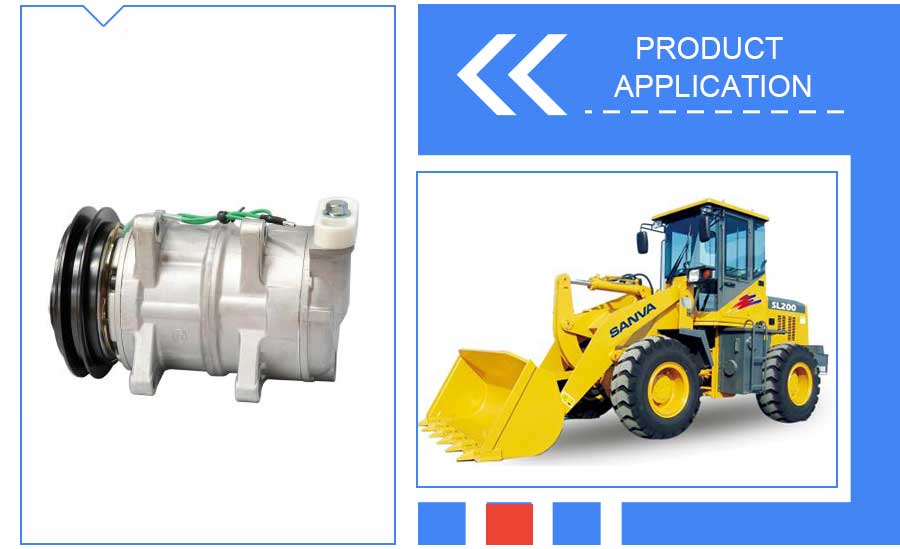 High quality:

Our company now covers an area of 25000m², with a plant area of 23000m² and 136 employees, including 12 technicians.

We start to cooperate with Koyo from 2014 and we can produce high-quality bearings with Japan technologies, which can replace Taiwan bearings. Our company have passed the IATF16949:2016 certification.

We have more than 120 production equipments, including 21 grinding machines, 35 punching machines, 20 meter lathes, 13 hydraulic lathes, 15 automatic needle installation machines, etc.

We also have sufficient product testing equipments,such as Vikers and Rockwell hardness testers, roundness meter, length separators and diameter separators.

Our advantage and service:

① We have been engaged in needle bearings for more than 20 years.

② We cooperate with Koyo, we can produce high-quality bearings with Japan technologies.

③ We are following "Quality first, Service first" to make all of our customers satisfied.

④ We will provide more precisely and efficiently manufacture and serve according to clients' drawings.

⑤ Have the random inspection during the processing.

⑥ Make the 100% inspection before the shipments.

Our products have been exported to USA, UK, Germany, India, Korea, Taiwan and other countries and areas. In 2019, the sales volume is 7.5 million US dollars, of which about 1.5 million US dollars are directly exported to Germany, UK, USA, etc.In order to find new customers, we go abroad to attend various exhibitions every year, like Hannover Messe, Japan M-tech, Automechanika Frankfurt, etc.

Q1: Why do we choose your company?

A: We always insist quality first. We have our bearing factory, therefore we have advantage in quality control and price.

Q2:What is the delivery time?

A: Most of the bearings we have stock, we can arrange delivery within 10 days. For the bearings we never produced, we need 30-40 days.

Q3: What is your payment term?

A: Our payment term is 30% T/T in advance and balance on B/L.

Q4: Can you send bearing samples first?

A: We can send bearing samples for free but you are in charge of the freight.
Needle Roller Bearing, Needle Bearing Catalog, Needle Roller/Axial Cylindrical Roller Bearings, Needle - Roller Bearings: Industrial & Scientific
Shaft Diameter
Bearing Designation
Mass Approx
Boundary Dimenisions
Basic Load Rating
Limiting Speed
Current
Original Code
Fw
D
C
Cr Dynamic
Cor Static
Oil
mm
g
mm
N
rpm

5

NK5/ 10TN

2.9

5

10

10

2100

1400

36780

8

NK8/ 12TN

8.3

8

15

12

3050

3650

29112

10

NK10/ 12TN

4624097K

10

10

17

12

4750

5350

23500

5624097

16.6

10

17

15

4786

7100

23500

12

NK12/ 12

644078

11.8

12

19

12

6050

6400

21640

5624098

15.4

12

19

15

6400

7100

21640

NK12/ 16

16.8

12

19

16

8200

9800

21640

14

NK14/ 16

4624900K

20.8

14

22

16

8260

9600

18322

NKS14

27

14

25

16

10400

10800

17652

RNA4900

4624900

24.4

14

22

13

8060

9000

18322

RNA6900

6634900

29.1

14

22

22

8281

11612

18322

15

NK15/ 12

644800K

18.5

15

23

12

8600

10070

21004

7948/ 15

16.1

15

22

12

8200

9800

8412

644302

18.2

15

25

12

10600

13500

17144

16

NK16/ 16

20.8

16

24

16

9030

11900

15522

NK16/20

624701

23.9

16

24

20

10400

16800

15522

RNA4901

4624901

16.6

16

24

13

6400

8900

15522

RNA6901

6634901

28.7

16

24

22

14000

18600

15522

NKS16

30

16

28

16

14900

15000

20000

17

NK17/ 16

644903K

21.5

17

25

16

9000

13500

14163

18

NK18/20

30.5

18

26

20

10500

13800

13628

20

NK20/ 16

644802

25.7

20

28

16

11500

13400

12716

NK202616

20.8

20

26

16

9600

10800

9125

NKS20

46.8

20

32

20

20000

22000

18000

6624101

24.3

20

28

25

11000

12900

12716

RNA4902

4624902

20.5

20

28

13

10800

12800

12716

RNA6902

6634902

35.4

20

28

23

13000

25000

12716

22

NK22/ 16

NK223016

29.2

22

30

16

13500

18000

11527

NK223516

34.6

22

35

16

18600

20800

12711

NKS22

60.2

22

35

20

21500

25000

17000

RNA4903

4644903

20.7

22

30

13

12000

16800

16300

RNA6903

6634903

39.8

22

30

23

14000

19900

16300

624703

53

22

35

25

24500

28000

14187

6634903

27.4

22

28

16

10500

15050

15172

25

NK25/ 16

624904

30

25

33

16

12900

20400

15000

NK25/20

644804

38.4

25

33

20

16800

28500

15000

RNA4904

4644904

50.8

25

37

17

11912

16594

14060

RNA6904

6634904

97.7

25

37

30

26000

43000

14060

NKS25

65

25

38

20

25800

31000

16300

624704

100.1

25

35

25

14900

22400

14060

644804K

63

25

33

30

18800

30500

14060

26

NK26/ 16

30

26

34

16

15000

23000

16300

NK25/20

40

26

34

20

17000

30000

16300

28

F3833

99.8

28

38

33

33000

57000

12000

28

NKS28

80

28

42

20

25900

33500

14600

30

NK30/20

644805

57.9

30

40

20

20600

32000

12066

NK30/20

95

30

40

30

31500

50000

14500

RNA4905

4624905

57

30

42

17

13452

20475

12066

RNA6905

6634905

106.5

30

42

30

26300

31750

12066

624905K

68

30

42

20

15400

24500

12066

32

NK32/20

624705

75.4

32

42

20

17500

33500

12066

RNA49/28

46449/32K

80

32

45

17

17400

30050

12000

NKS32

100

32

47

22

31000

40000

12100

RNA69/28

125

32

45

30

39500

61300

13100

644906

42

32

38

11

10750

30500

12000

644706

193

32

50

35

40500

63000

12000

35

NK35/20

644806

70

35

45

20

13851

26900

12000

RNA4906

4524906

62.8

35

47

17

17000

30500

12000

RNA6906

6634906

116

35

47

30

35000

67000

12000

644907

161

35

51

32

43500

71000

11680

37

624706

154

37

52

22

28500

45500

9027

40

NK40/20

78.9

40

50

20

19600

43000

8881

NK40/30

120

40

50

30

22200

513500

8881

RNA69/32

66349/32

147

40

52

36

25500

68500

8881

42

NK42/20

83

42

52

20

23900

45000

10000

NK42/30

125

42

52

30

27000

49000

10000

RNA4907

4624907

99.3

42

55

20

19800

41500

8710

RNA6907

6634907

160

42

55

36

26000

60500

8710

644708

148

42

65

22

31500

51000

8710

43

NK43/20

126

43

53

30

39000

75000

10000

45

NK45/20

644808

81.5

45

55

20

19800

46500

7650

624708

75.3

45

55

22

20500

49600

7650

46449/38

80

45

58

20

21600

50500

7650

48

RNA4908

4644908

132

48

62

22

21036

63873

8120

RNA6908

6634908

238

48

62

40

64000

112000

8120

50

NK50/25

167

50

62

25

28000

67000

8140

NK50/35

236

50

62

35

32000

70100

8140

624708K

328

50

65

34

40000

62000

8140

52

RNA4909

4624909

163

52

68

22

37000

69500

7625

RNA6909

6634909

308

52

68

40

61500

123500

7625

55

NK55/25

167

55

68

25

30600

60800

7625

624709

210

55

68

25

36000

60800

7625

58

RNA4910

4644910

131

58

72

22

41000

72000

7500

RNA6910

6634910

296

58

72

40

68000

135000

7500

60

NK60/25

154

60

72

25

39000

86000

7000

63

RNA4911

4644911

241

63

80

25

50600

96580

6340

RNA6911

6634911

430

63

80

45

82560

127000

6340

68

RNA4912

4644912

457

68

85

25

52800

91050

6100

RNA6912

6634912

436

68

85

45

88500

186000

6100

72

RNA4913

4644913

300

72

90

25

57500

110500

6100

RNA6912

6634913

571

72

90

45

87600

194500

6100

80

RNA6913

4644914

400

82

100

30

79000

154000

5130

RNA4914

6634914

815

82

100

54

121000

263000

5130

85

RNA4915

4644915

472

85

105

30

82000

158000

5130

RNA6915

6634915

923

85

105

54

128000

272000

5130

90

RNA4916

4644916

496

90

110

29

81000

170500

4927

RNA6916

6634916

978

90

110

35

130500

280600

4927

96

SG-421

496

96

115

63

73000

137000

4600

100

RNA4917

4644917

908

100

120

35

98000

207000

4600

RNA6917

6634917

1112

100

120

63

161000

337000

4600

105

RNA4918

4644918

713

102

125

35

98500

239000

4000

RNA6918

6634918

1250

105

125

63

174000

380000

4000

110

RNA4919

4644919

685

110

130

35

112000

245000

3870

RNA6919

6634919

1325

110

130

63

196000

400000

3870

115

RNA4920

4624920

1006

115

140

40

120000

264000

3710

125

RNA4922

6634922

1200

125

150

40

124000

270000

3350

135

RNA4924

4644924

1760

135

165

45

174000

386000

2920
Heavy Duty Full Complement Needle Roller Bearings
Shaft Diameter
Bearing Designation
Mass Approx
Boundary Dimensions
Basic Load Rating
Limiting Speed
Current
Original Code
Fw
D
C
Cr Dynamic
Cor Static
Oil
mm
g
mm
N
rpm

Without inner ring

21.87

RNAV 4002

4084102

45

21.87

32

17

10800

29800

4500

24.3

RNAV 4003

4084103

62

24.3

35

18

17900

37900

4300

28.7

RNAV 4004

4084104

114

28.7

42

22

28150

60900

3900

33.5

RNAV 4005

4084105

129

33.5

47

22

22800

70800

3700

40.1

RNAV 4006

4084106

193

40.1

55

25

49900

96500

3500

45.9

RNAV 4007

4084107

259

45.9

62

27

47600

122800

3100

51.6

RNAV 4008

4084108

304

51.6

68

28

49900

137900

2700

57,4

RNAV 4009

4084109

390

57.4

75

30

52500

153500

2600

62.1

RNAV 4010

4084110

426

62.1

80

30

55700

166000

2500

69.8

RNAV 4011

4084111

645

69.8

90

35

68500

225800

2300

74.6

RNAV 4012

4084112

677

74.6

95

35

75400

239000

2100

80.3

RNAV 4013

4084113

692

80.3

100

35

79500

256900

1900

88

RNAV 4014

4084114

950

88

110

40

98800

354900

1700

92.7

RNAV 4015

4084115

1000

92.7

115

45

101800

372900

1600

100.3

RNAV 4016

4084116

1400

100.3

125

45

102900

373500

1 500

104.8

RNAV 4017

4084117

1540

104.8

130

45

103800

374800

1400

With inner ring

15

NAV 4002

4074102

76

15

32

17

10800

29800

4500

17

NAV 4003

4074103

94

17

35

18

1700

37900

4300

20

NAV 4004

4074104

170

20

42

22

28150

60900

3900

25

NAV 4005

4074105

195

25

47

22

33800

70800

3700

30

NAV 4006

4074106

299

30

55

25

49900

96500

3500

35

NAV 4007

4074107

402

35

62

27

47600

122800

3100

40

NAV 4008

4074108

482

40

68

28

49900

137900

2700

45

NAV 4009

4074109

617

45

75

30

52500

153500

2600

50

NAV 4010

4074110

669

50

80

30

55700

166000

2500

55

NAV 4011

4074111

1030

55

90

35

68500

225800

2300

60

NAV 4012

4074112

1087

60

95

35

75400

239000

2100

65

NAV 4013

4074113

1156

65

100

35

79500

256900

1900

70

NAV 4014

4074114

1666

70

110

40

98800

354900

1700

75

NAV 4015

4074115

1762

75

115

45

101800

372900

1600

80

NAV 4016

4074116

2450

80

125

45

102900

373500

1500

85

NAV 4017

4074117

2500

85

130

45

103800

374800

1400

17

74703

126

17

35

24.5

8700

10800

4200

15

74802

100

15

36

24.5

8900

11200

4400